The wholesale brand of The McGowan Companies.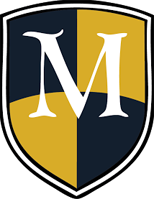 McGowan Risk Specialists (MRS) is the Wholesale brand of The McGowan Companies.  Each MRS division is focused on a particular line of coverage so that they can provide our retail partners with the necessary expertise in the placement of a risk.
Professional Liability
McGowan Risk Specialists (MRS)- New Jersey is a wholesale brokerage that focuses on the placement of all Professional Liability, Management Liability, Media/Technology, Environmental, Medical, and other Miscellaneous classes. We also specialize in Products Liability and other Special Risks; as well as P&C classes that can be purchased in conjunction with traditional Professional Liability Products.
Our dedication to these classes allows us to recognize exposures often overlooked by others.  We have access to over 100 admitted and non-admitted markets which allows us to provide comprehensive coverage solutions for nearly every class of business.
Licensed in all 50 states, MRS works exclusively for agents and brokers, and is dedicated to providing their customers with a value added dimension to their business.
MRS offers First Class Markets and Top-Notch Service from a highly experienced, friendly, and service oriented staff that will be pleased to assist you with their wide array of Coverages & Products.
CAT Property
McGowan Risk Specialists (MRS) – CAT Property Division is a wholesale brokerage specializing in the placement All Risk, Wind-Only, Flood, Quake and Mono-Line Terrorism for Small ($5M TIV of less), Middle Market and Large Commercial property schedules.
MRS – CAT Property Core Values: Ensuring Integrity through Insurance
"Boxes" are not an option – creativity is our strongest attribute
If we cannot help you, we will direct you where to go, if possible
All voice mails & emails will be responded to within one business day – even during travel – by one team member or another
We do not "block" markets – we target market ensuring our integrity with our underwriting partners
All online-quoted business is turned within two business days, assuming that we have authority and no referral is necessary
The weather forecaster may give you 20% on any given day. We promise 100% everyday.
When the wind stops blowing, the water stops flowing and the ground stops shaking, we're just getting started… Again.